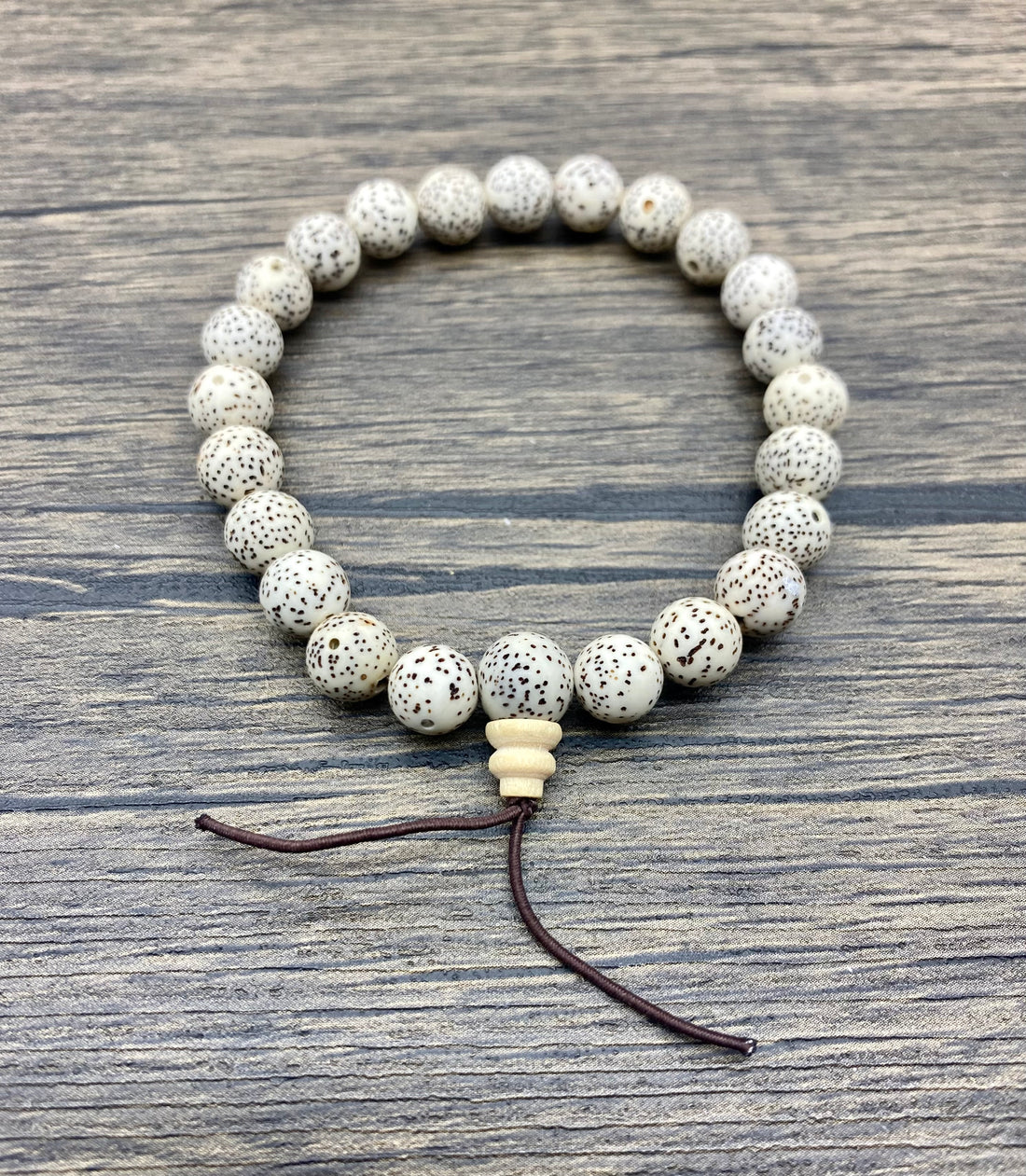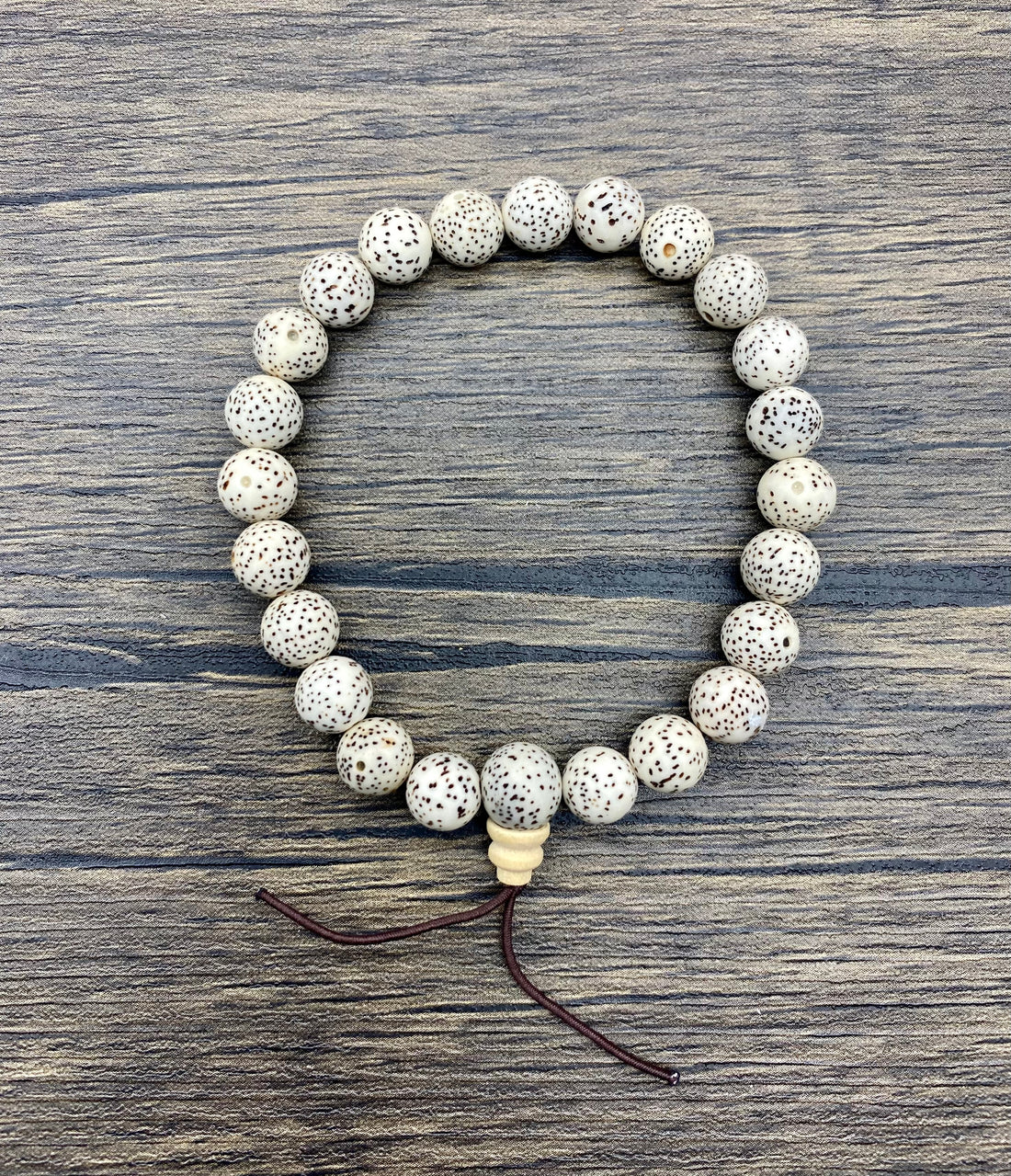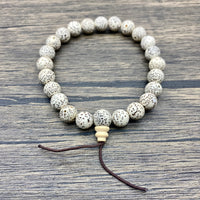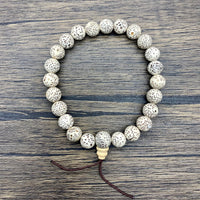 Mala Bracelet White Lotus Seed
In Buddhism, the Lotus plant symbolizes humankind's ability to seek and attain enlightenment as the Lotus grows from mud into a beautiful fragrant flower reaching for the sun.
Bead Size: 8.5mm
To find the perfect crystal for your unique needs, type a keyword into the search bar at the top of the page. For example, find crystals specific to love, self-confidence, anxiety, protection, abundance, manifestation etc.
The exact size, shape and shade of each crystal varies. Every crystal is handpicked, cleansed and prepared for safe delivery. Please let us know if you have any questions or specific requests.
There is a $6.99 flat rate for shipping on all orders under $99. Free shipping on orders above $100.