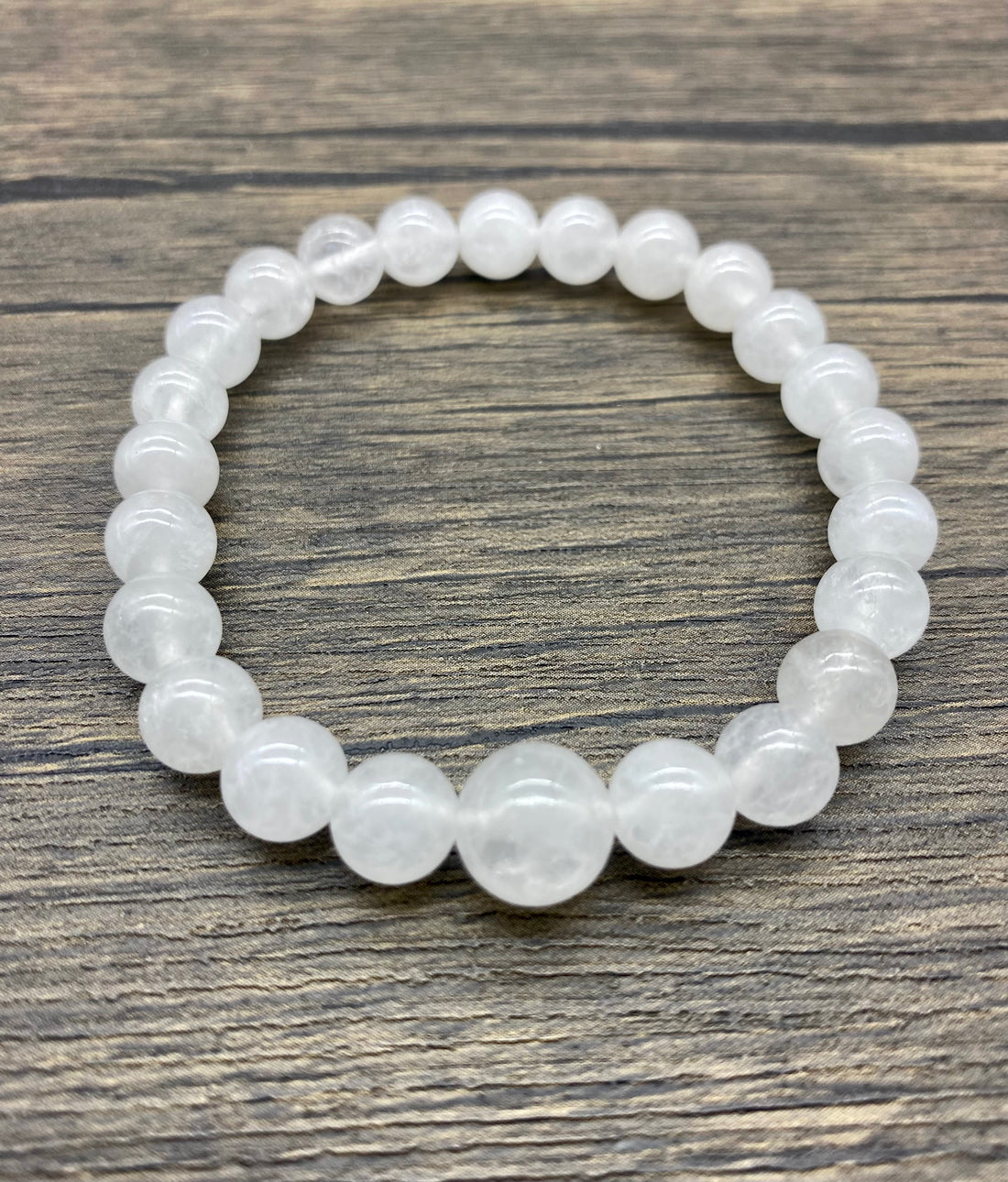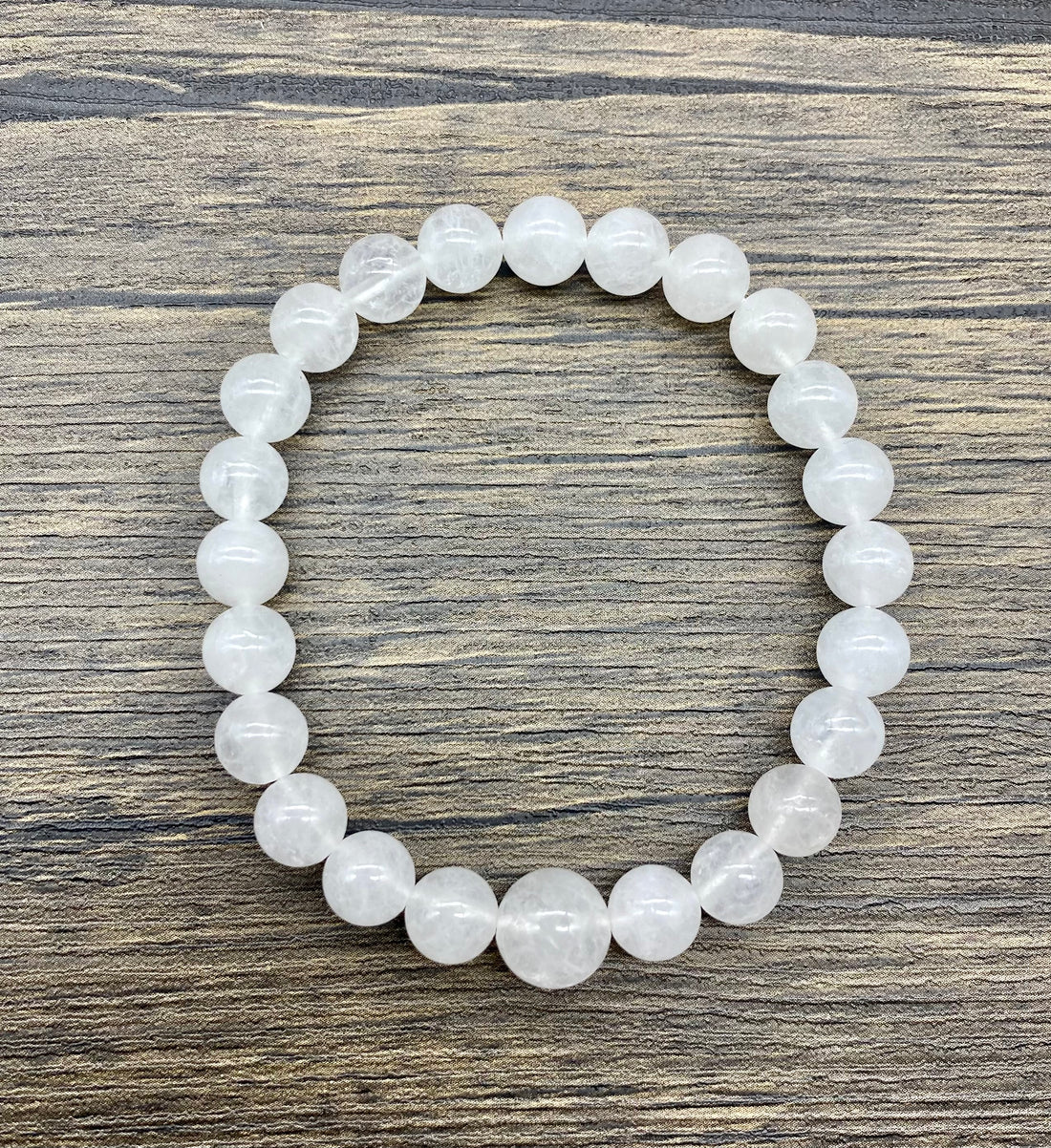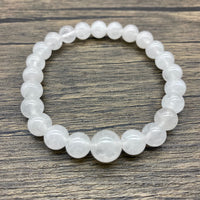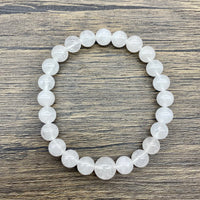 A stone of joy, love and prosperity. Associated with the heart chakra, it brings balance, healing and nurturing to the heart. It has a strong connection to Mother Earth, strengthening your connection to nature, helping you to flourish and grow. 
A stone of peace and serenity, its calming energy soothes nerves and helps alleviate feelings of guilt and defeatism. A protective stone associated with wisdom and longevity, it helps keep you safe while attracting good luck and good fortune.
Bead Size: 8mm
To find the perfect crystal for your unique needs, type a keyword into the search bar at the top of the page. For example, find crystals specific to love, self-confidence, anxiety, protection, abundance, manifestation etc.
The exact size, shape and shade of each crystal varies. Every crystal is handpicked, cleansed and prepared for safe delivery. Please let us know if you have any questions or specific requests.
There is a $6.99 flat rate for shipping on all orders under $99. Free shipping on orders above $100.