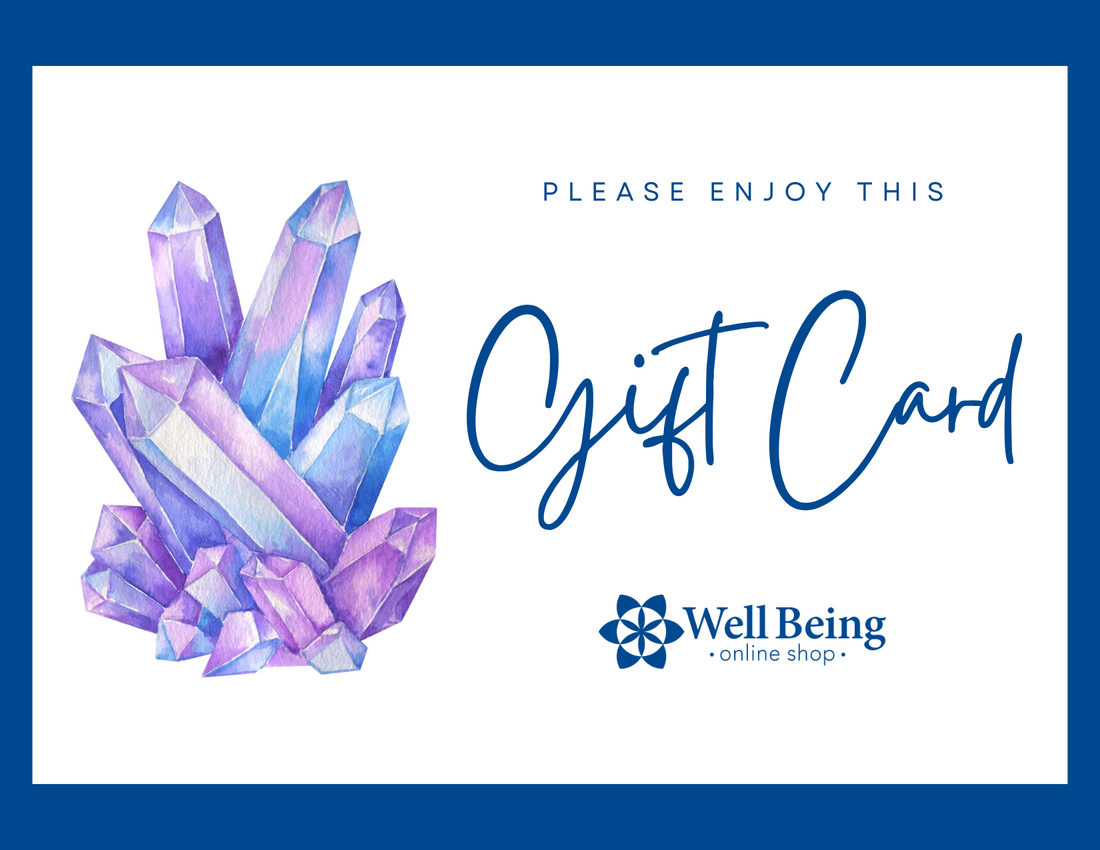 A gift card is the perfect gift for any occasion! It's a convenient and thoughtful way to show someone you care, without having to worry about choosing the right product. Our digital gift cards can be used to purchase any items in our online shop. Perfect for the crystal lover in your life!
Simply purchase a gift card from a denomination of $10-$200 and you will be emailed a code which you can then forward on to the recipient.
The recipient will be able to redeem the gift card when making a purchase through our online shop.
To find the perfect crystal for your unique needs, type a keyword into the search bar at the top of the page. For example, find crystals specific to love, self-confidence, anxiety, protection, abundance, manifestation etc.
The exact size, shape and shade of each crystal varies. Every crystal is handpicked, cleansed and prepared for safe delivery. Please let us know if you have any questions or specific requests.
There is a $6.99 flat rate for shipping on all orders under $99. Free shipping on orders above $100.